Anthrax picking up wood frass

Egg-laying in Bombylidae is rather special. The following account is based on Stubbs & Drake, British Soldierflies and their allies. Females of many bee-flies have a special sand chamber in the tip of their abdomen, that can be filled with dust or sand. The eggs are coated with this, and while hovering the female flicks her eggs to the ground. The coating makes the eggs heavier, which might ease the flicking, and also reduces the risk of desiccation (N. Evenhuis, pers. com.).

Females of various bee-flies can be seen taking sand into the chamber. This behavior is easily mistaken for oviposition behavior, as I did in case of this female Bombylius major. I observed a couple of females on sunny patches on a small path through a wood in Zuid-Limburg, the Netherlands (near Slenaken). They were touching the ground with their abdomen for quite some time. Their wings were either at rest, or shivering.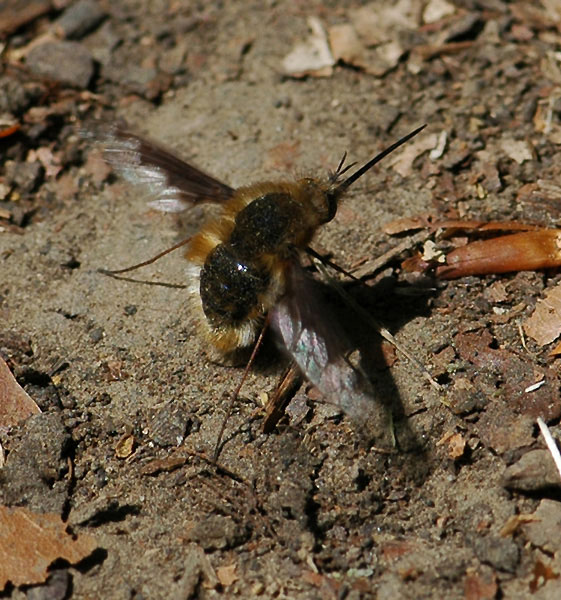 I observed the same behaviour in a female Villa hottentotta this year in Switzerland, on a fully exposed rough road at ca. 1400 m altitude.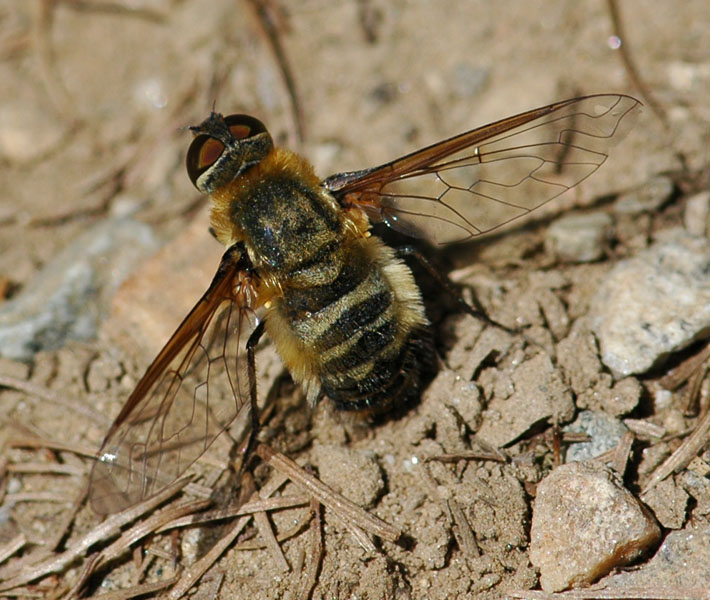 Here I want especially to report a female Anthrax species, that was using wood frass instead of dirt or sand. The species has now been identified as Anthrax trifasciatus. I saw this bee-fly twice at piles of wood meant for burning. It was in the village Mavaglia, in Tessin, Switzerland. Date of observation 19 July 2007.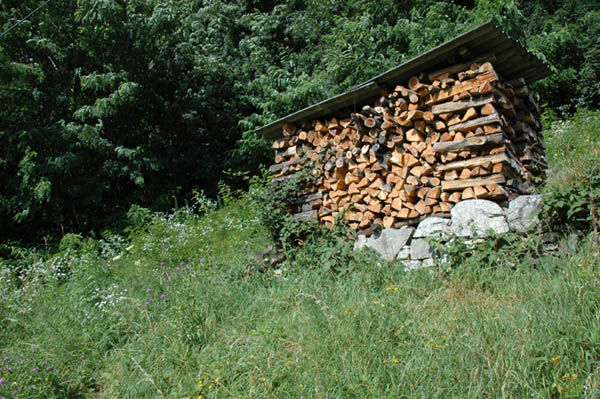 This wood is extensively used by various insects for making nests. Close to it, you could continuously hear insects boring holes. This resulted in lots of wood frass, as can be seen in this photograph: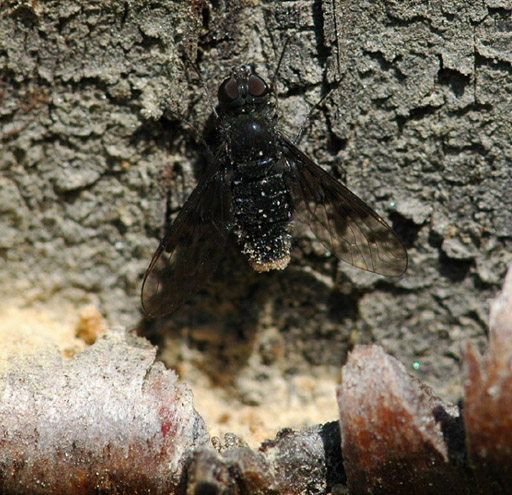 The following photos show the bee-fly dipping her abdomen in saw dust. The behaviour seems very similar to that of Bombylius and Villa - yet with quite different material. Since the frass is very light weight, the idea that it makes eggs heavier so they are more easily flicked seems not very plausible. But dry frass seems not too well suited for preventing desiccation, too! Perhaps the fly does this to prevent the smell of eggs being noticed?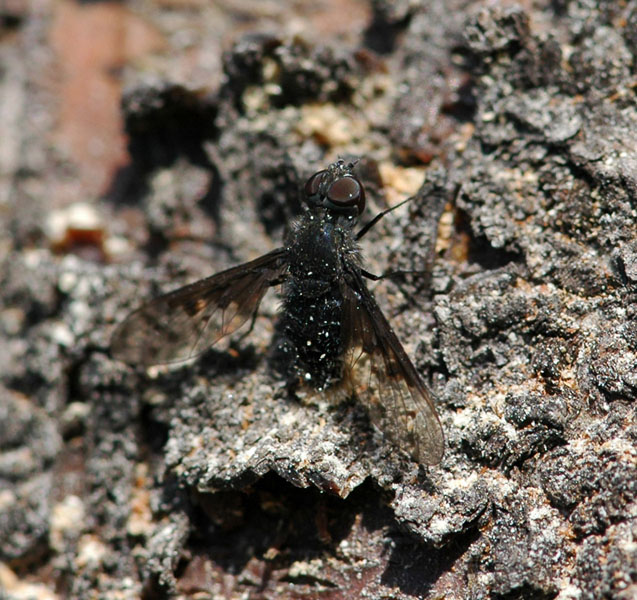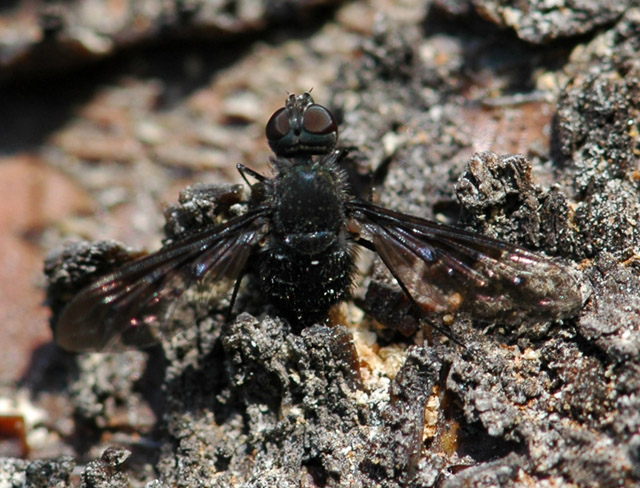 As a result, the tip of the abdomen is coloured whitish, which I first thought to be the fly's natural colouration.