Thread subject: Diptera.info :: Larva ???
---
Posted by dipdip on 17-02-2006 22:25
#1
---
Hallo!
last november I found this living being in damp leaf litter of acer campestris. It is about 3mm (?) long. It glides on the wet underside of the leaf and seams to graze there like a nano seacow. The pines on both sides of every segment have a function in the movement of the animal. Gisela Merkel-Wallner in the insektenfotos.de/forum wonders if it was a larva of stratiomyidae.
I myself have no idea, but would be veery interested in yours!
Have a nice day Maja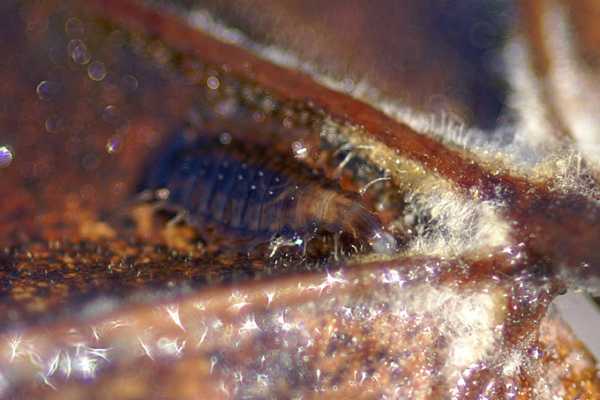 Posted by Paul Beuk on 20-02-2006 10:58
#2
---
Certainly the larva of soldier fly. Possibly a species of
Beris
.
Posted by dipdip on 01-03-2006 23:37
#3
---
Thank you!
Just a guess. could it be the same as the flies on this picture?
Maja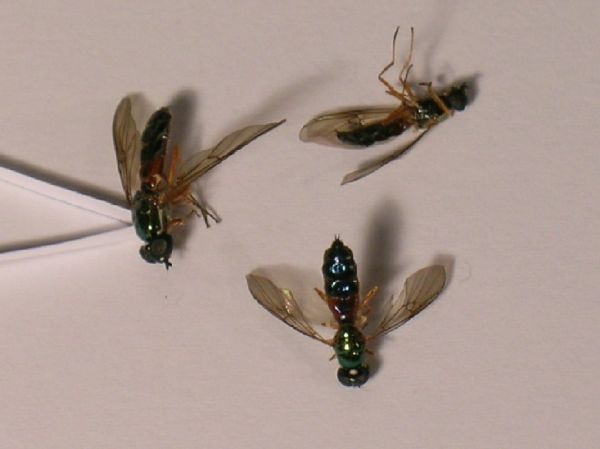 Posted by Paul Beuk on 02-03-2006 10:04
#4
---
I cannot say yes or no now. The fly is
Sargus bipunctatus
but I am not certain if its larvae have such long setae. I would have to check my books at home.
Posted by dipdip on 04-03-2006 18:16
#5
---
thanks for the identification!