Thread subject: Diptera.info :: Scathophaga sp. eggs
---
Posted by Nikita Vikhrev on 26-11-2005 00:17
#1
---
It is not the question, just for illustration.
Copulation and eggs of Scathophaga on cow dung.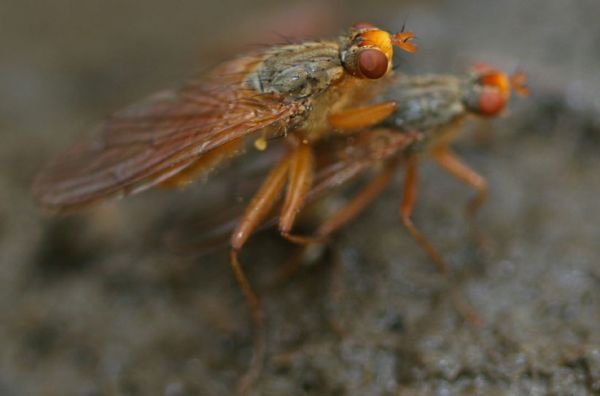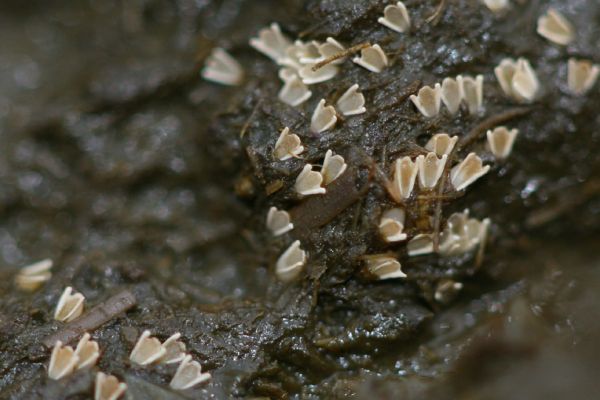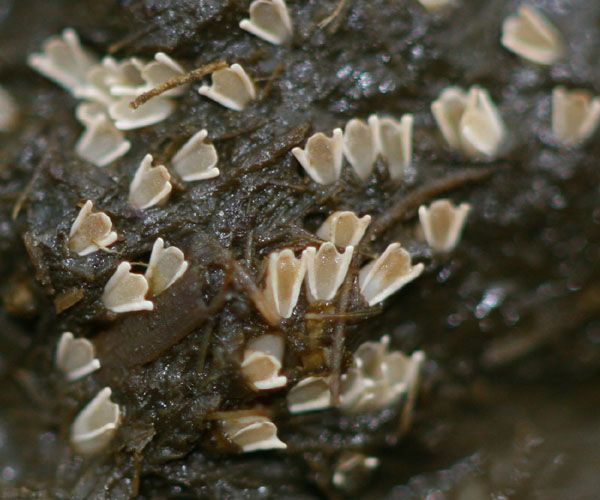 Posted by Xespok on 26-11-2005 03:02
#2
---
Nikita,
Can you tell me exacly what lense do you use to get these immense magnifications in the field?
Xespok
Posted by Nikita Vikhrev on 26-11-2005 10:44
#3
---
Hi Xespok.
In most cases with Diptera I use Canon 100/2,8 macro with 24mm additional ring. Autofocus always off, also no hand focus. I put the fucus distance according to size of fly and than move myself altougether with camera to (or out) of fly.
But I think that choise of 100mm as any other choise is only one of possible compromise in searching the highest probablibility to get shot of unknown object with rather unpredictable behaivor. In some cases 50mm macro is much better or 300mm or 24mm...
Nikita
Posted by Nikita Vikhrev on 08-12-2005 14:51
#4
---
Identified by Andrey Ozerov as Scathophaga suilla. So is the eggs.